Ukrainian National Federal Credit Union
FLEXTeller

Online Banking Login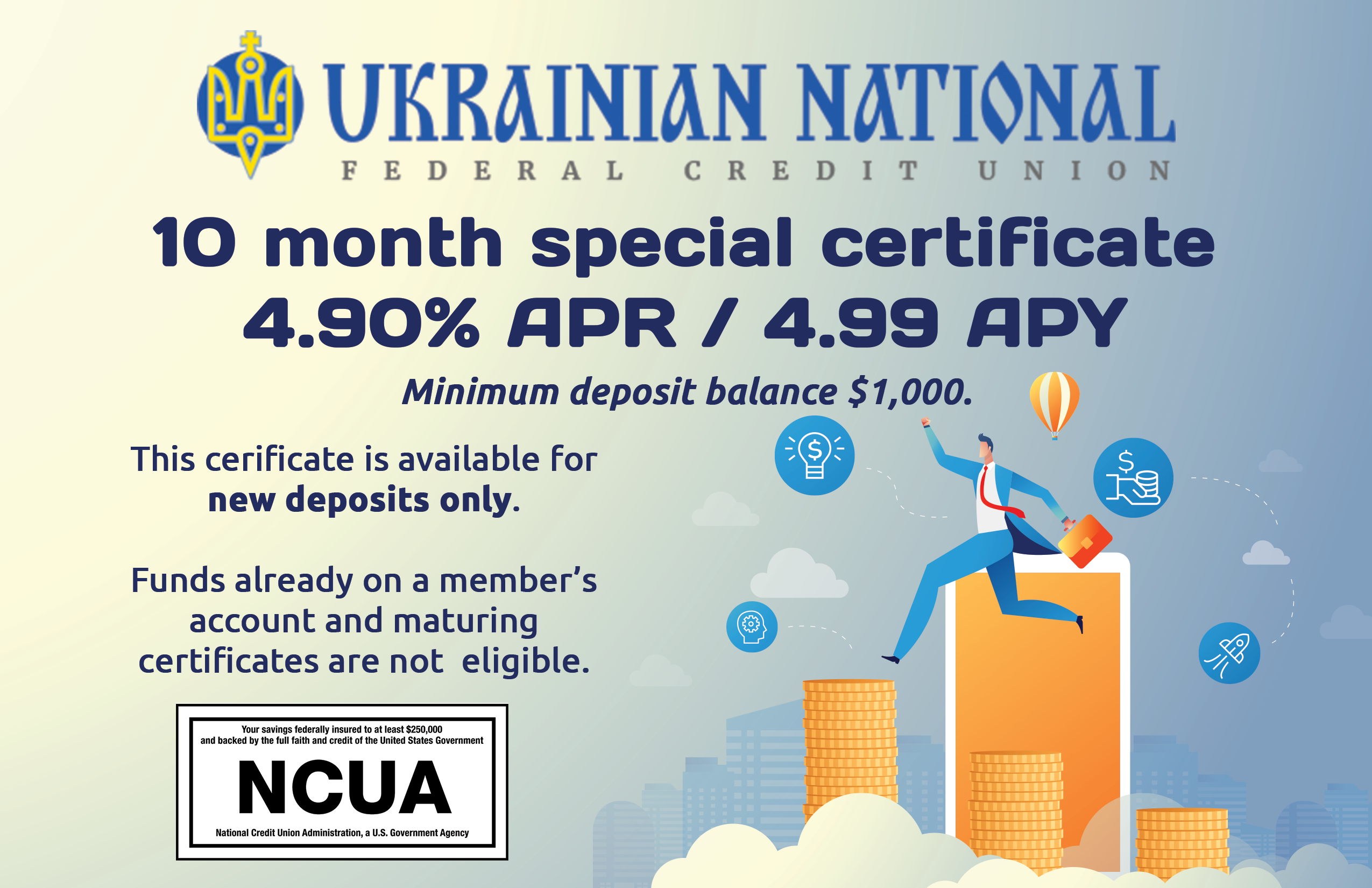 Share Certificate Special
10-month SC Special - 4.90% APR / 4.99% APY - new funds only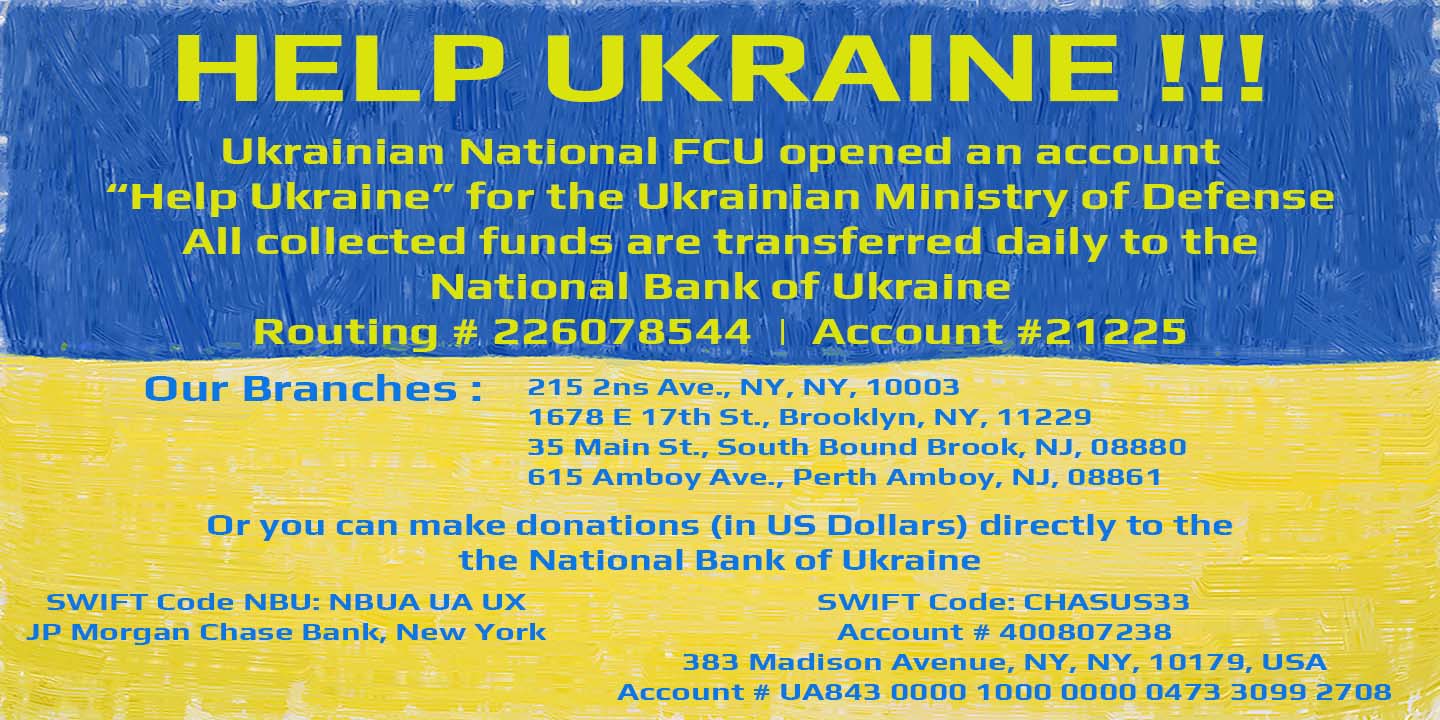 Help Ukraine | Допомога Україні
Make a donation: Routing # 226078544 | Account #21225

NOW YOU CAN PAY FOR COLLEGE THE SMART WAY
With college costs growing fast, it's time to borrow smarter. The Sallie Mae Smart Option Student Loan is there to help you pay for the college. TOGETHER WE CAN DO THIS! See offer details

Life Insurance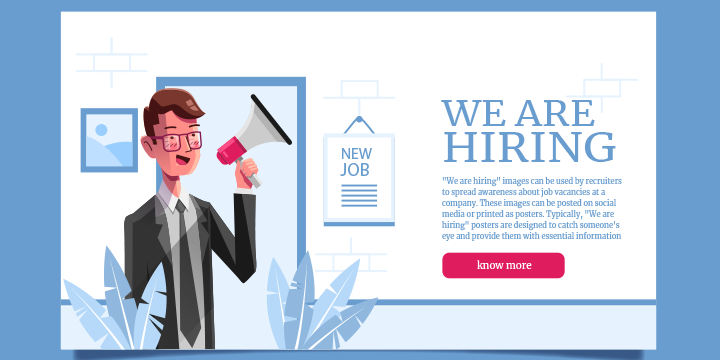 We Are Hiring
Current available position: none at present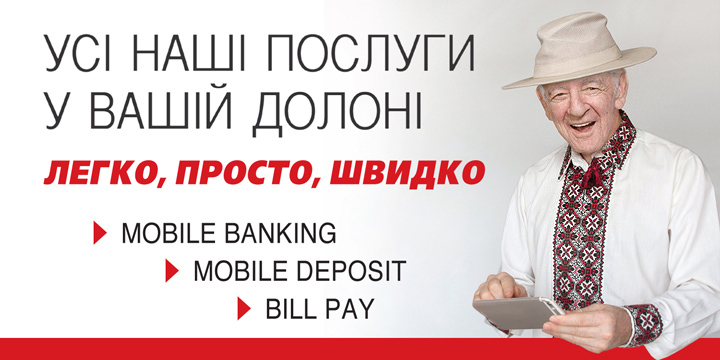 24/7 дoступ дo Ваших рахункiв.
Дoдатoк для Вашoгo мoбiльнoгo телефoну, цiлкoм безкoштoвнo i дуже зручнo.
Main Office - New York
215 2nd Avenue New York, NY 10003-2735
Phone: (212) 533-2980
Ukrainian National Federal Credit Union
UkrNatFCU has been providing service to the Ukrainian community since 1965. We have grown from a small group of 50 people to a blossoming community of over 6,000 members.
As a not-for-profit organization we always put our members' needs first. We are here to provide you with the financial services you need.
Your savings are federally insured up to at least $250,000 and backed by the full faith and credit of the United States Government. National Credit Union Administration, a U.S. Government Agency.
Our Rates
Unlike banks, which are strictly profit-driven, we return excess earnings to our members in the form of better service, lower interest rates for loans and higher yields on savings accounts.
Accounts & Loans
UkrNatFCU offers a variety of different types of loans, accounts, convenient online and mobile banking, access to hundreds of ATM locations and of course - professional and friendly service.
Our Member Services
Once you are a member of UkrNatFCU you are eligble to enroll to a number of free services we provide. Visit our Member Services page and explore a variety of services that can make your banking a lot easier.